Soaking Treatment
We by our intense scientific research in diamond servicing industry over the years have proudly invented Soaking Process.
This is dedicated treatment given to diamonds to remove heavy inclusions.
In soaking treatment,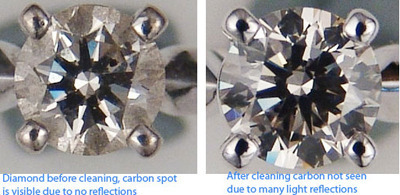 Diamond under the process chamber undergo continuous up and down moderations of temperature and pressure, which helps sucking the natts out of the diamond significantly.
This is 72 hours long process and the outcome of the processed diamond parcel is marvelous. Over a general trend the value of the diamond appreciates by a significant percentage.
Advantages
This procedure removes dark natts in stone making them less visible.
For Soaking Treatment the diamond parcel could be submitted at any of our branch offices and could be collected on the 4th day of the submission.