Rough Boiling Process
We have a specialized process dedicated for rough diamonds.
Due to Rough Boiling Process,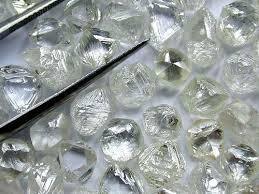 The rough diamonds are freed from various impurities and hence a better quality of polished diamond could be manufactured out of the same rough sample.
And also the face value of the diamond rough is incresed in the market due to this process.
Advantages
Rough diamond gets cleans internally and results in a better quality of polished diamond.
This process also helps in removing the blackishness caused due to sowing
This process is completed overnight at our lab and the ready parcel could be collected the very next day.