Golden Sapphire Treatment
In soaking treatment,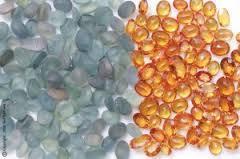 As an accepted industry standard, sapphires are treated to improve color and overall appearance. Some sapphires are found closer to thermal venting in the earth, which produces exceptional color through treated treatment we mimic this natural process. No radiation, chemicals or health risks are involved in this process. As is common with almost all sapphires available today, the majority of Brilliant Earth sapphires are treated.
Advantages
This procedure removes dark natts in stone making them less visible.
For Soaking Treatment the diamond parcel could be submitted at any of our branch offices and could be collected on the 4th day of the submission.